Do you want to find out how well you really know your city? Or maybe you want to be part of a spooky story and go on fascinating quests in Philadelphia? Grab your smartphone and walk the streets of the city to solve open-air riddles and complete the exploration quest given to you by Questo!
Philadelphians don't need to be told how incredible it is to live in the city of brotherly love. Philadelphia is a city rich with fascinating arts, unique cuisine and colonial history. But with its endless layers and unique pockets to explore, you sometimes get the feeling you'll never get to experience all it has to offer.
Questo, experts in creating  open-air exploration games, has found a solution. By mixing real-life elements, local folklore and immersive quests, this exploratory game will take you on eventful adventures across the city and offer an amazing way of discovering our hometown. Get ready to see Philladelphia from a whole new perspective!
You were hounded by dangerous entities ever since you were a child, harming the people you love, watching you closely day and night. Now that you're a priest under the protections of the church, you have returned to your birthplace near Callowhill to fight those demons away and save your family from these dark forces once and for all. You were warned by those far wiser than yourself: 'This evil will take you.', but that didn't stop you from stealing away in secret to perform this task.
On your own or with your friends, this immersive exploration game will take you on an action-packed stroll through the streets of Philadelphia thanks to open-air riddles that will give you access to the city's secrets and curiosities. It's the perfect mix between an outdoor escape game and a real-world treasure hunt! All this will be available in the palm of your hand through Questo's smartphone app.
It's accessible at any time, all day and all night, and can even be paused if you're in need of a drink or a place to sit and watch the city pass you by. Other than that, all you have to do to play is follow the instructions, solve the riddles and clues and watch the scenarios unfold before your very eyes. Questo's games and riddles are either created by their team or submitted by local content creators who'll help you see the city through their eyes.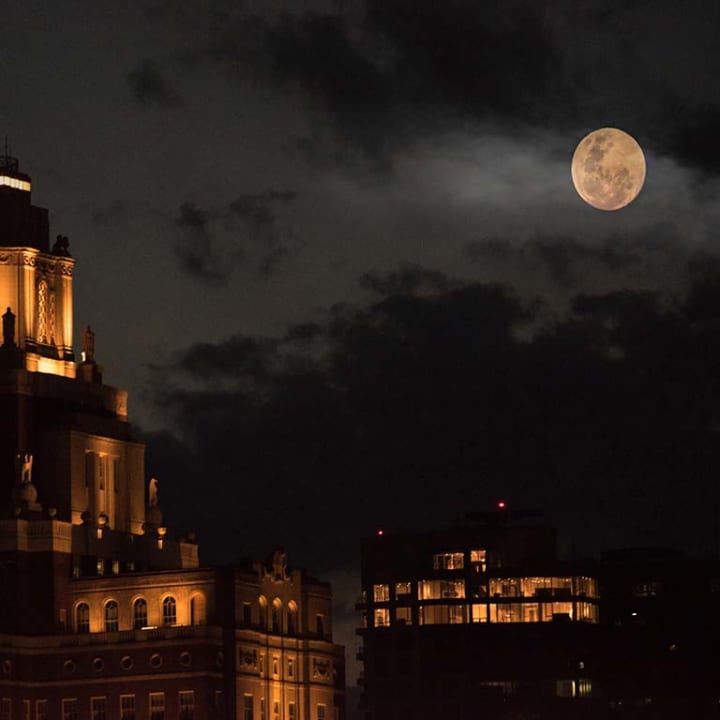 Ghosts of Philadelphia: Night Walk
---