Imagine stepping inside a restaurant blanketed in darkness and being served a sublime three-course meal – the flavors and textures of which are intensified by your remaining senses. Sounds a little bit incredible, right?
An experience that's been backed by psychologists as an 'amplified' way to enjoy food, the enticing 'Dining In The Dark' event coming to Philadelphia in January will leave you awe-struck.
This special event promises to "elevate your meal to a whole new level" with darkened surroundings – letting just you, your taste buds and your sense of smell to enjoy a three-course meal served at Philly's The Twisted Tail. How exciting!
Blindfolds will be provided to all guests (disposable for your safety, of course), which will help to heighten your senses but also help stop you from peaking at what's on your plate.
Guests will be led into the darkened environment by a "guide" who'll be on hand to make sure you don't bump into anything on your way in. Meal options include vegan, seafood and meat options.
'Dining In The Dark' has received some rave reviews from attendees who have experienced the event in cities around the world.
💬 Aishlea S. – ⭐⭐⭐⭐⭐ "Fantastic and well thought experience. Really had to rely on other senses to get your way through the table and manage to carefully grab your wine without spilling. Food menu was well thought out… Waitress Georgia was fantastic. Had a great time and would recommend to all"

💬 Devon P. – ⭐⭐⭐⭐⭐ "Fabulous from start to finish. Waiters were great and welcoming and then food was amazing! Definitely would recommend and can't wait to come back!"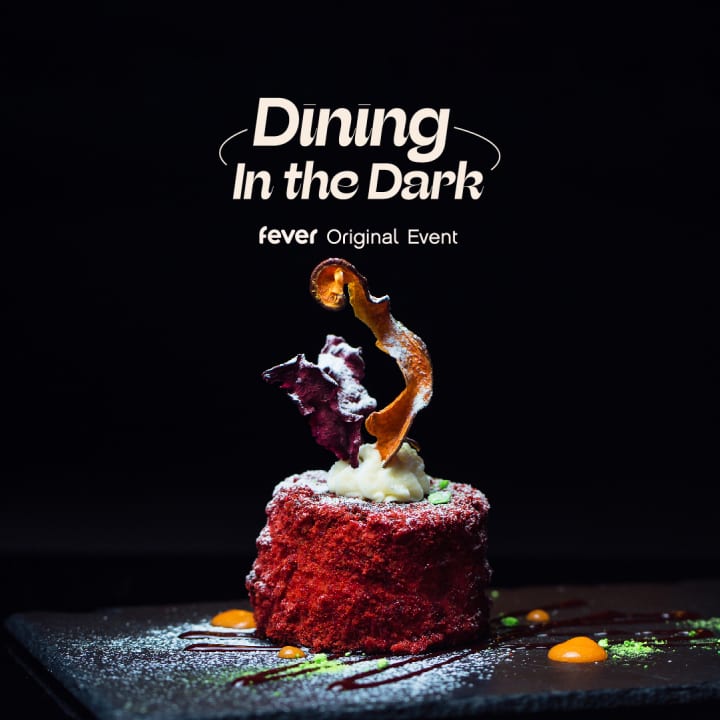 Dining in the Dark: A Unique Blindfolded Dining Experience
December 7, 2022 6:00 PM
$80.00
---